THE BLOCKS
Each block is designed and then hand carved. I try to retain as much detail as possible while adding the stylistic effects of the carving process. A block can take anywhere from 2 to 8 hours to carve, depending on size and intricacy.
At the moment all the blocks are linoleum. This medium allows for solid, rich dark areas. Wood leaves a grain that reduces the depth of the image. However, that doesn't mean that some series won't be made in wood block in the future.
Each color on the image needs a template created and to be printed separately. This is what makes the multi-color designs so much more complex. Every layer needs to line up and the margin for error becomes greater. That being said, the small misalignments are part of the design process and charm of the hand printing process. We are too used to seeing "perfect" images. One of my favorite parts of the process is watching the image come to life after the block has been printed on top of the otherwise cartoony image.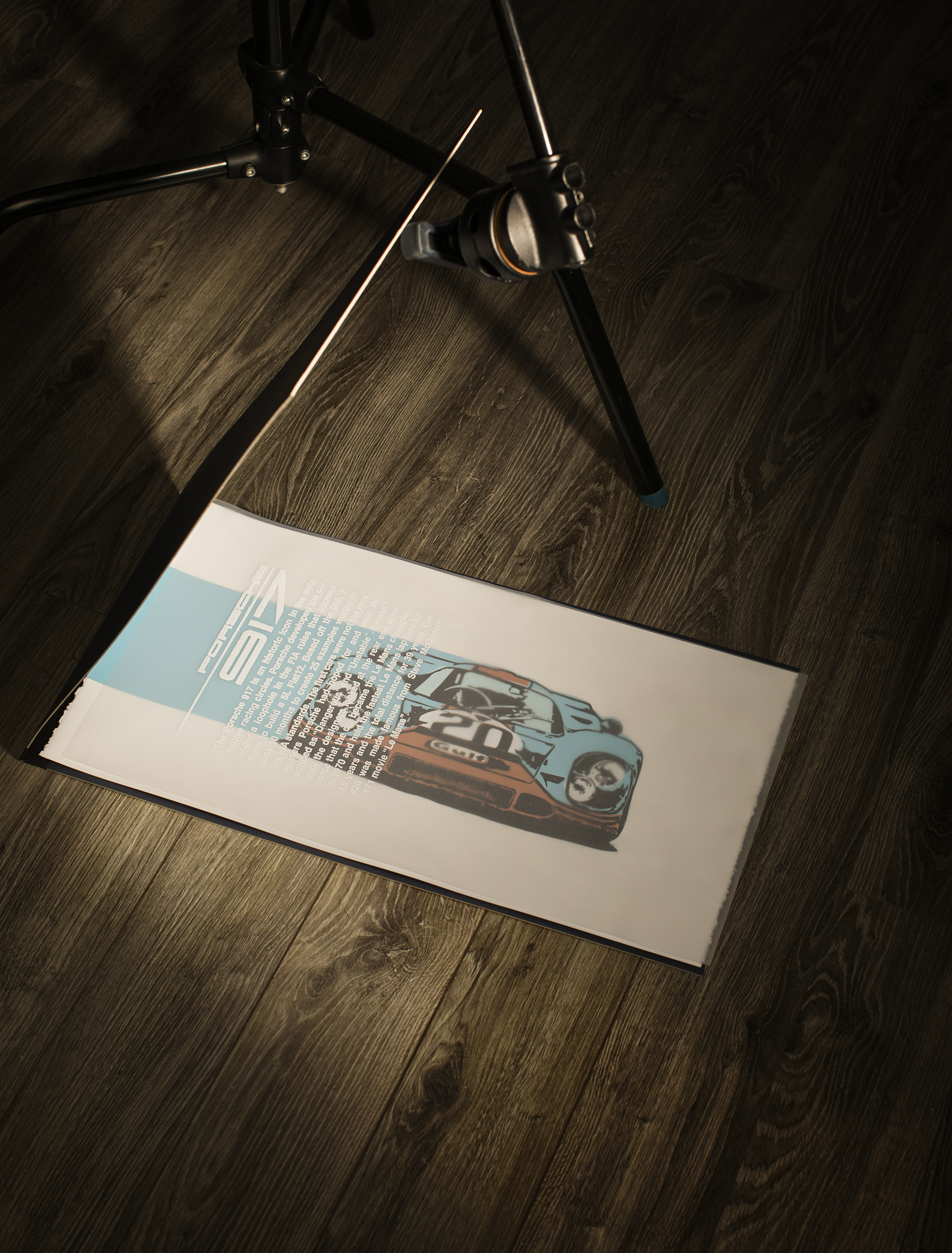 EACH PRINT IS PROTECTED BY TWO PIECES OF MAT BOARD AND A SHEET OF VELLUM. MOST PRINTS ARE SHIPPED FLAT, TO REDUCE ANY PAPER CURVING. HOWEVER, FOR MY LARGER 22"x30" PRINTS, THEY ARE SHIPPED IN A TUBE TO PROTECT THEM FROM ANY BENDING.
Stephen Landau is a photographer, digital imaging specialist and fine artist. The prints displayed here are all fine art prints. Hand carved from linoleum blocks and printed on high quality, archival paper.